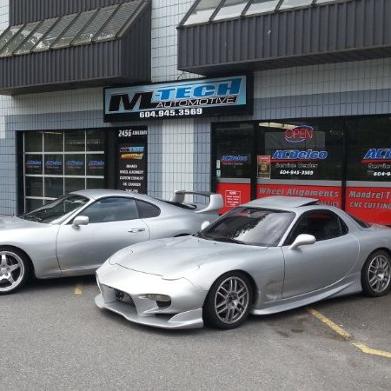 About Us
For more than 20 years M-Tech Automotive Ltd. has been providing the tri-city area with top quality automotive service at an affordable price. Formerly Muffler-Tech Performance we recently changed the name to M-Tech Automotive to more accurately reflect the services we provide. Call us at:
(604) 945-3569
Services: oil changes, tune-ups, routine maintenance, brakes, mufflers, custom and bolt-in performance exhaust, suspensions, wheel alignments, belts and hoses, diagnostics and much more!
m-techauto@shaw.ca
mufflertechsales@shaw.ca
History: We opened our doors in 1995 and have quickly expanded both our location and our services. Today we service all makes and models of any size. From the smallest hybrid to a 35 foot motorhome, we can service them all !! Call (604) 945-3569
Testimonials
"Just wanted to drop you a note and say "thank you"......long overdue.....blown away with the quality of your work"
Greg Malpass
"Keep up the great work and many, many thanks!! Carm
M-Tech Automotive Ltd. 2456 Kingsway Avenue Port Coquitlam British Columbia V3C 1T4 604-945-3569